Irish Breakfast Band's
1st Recording (1998)
Sean's Treasure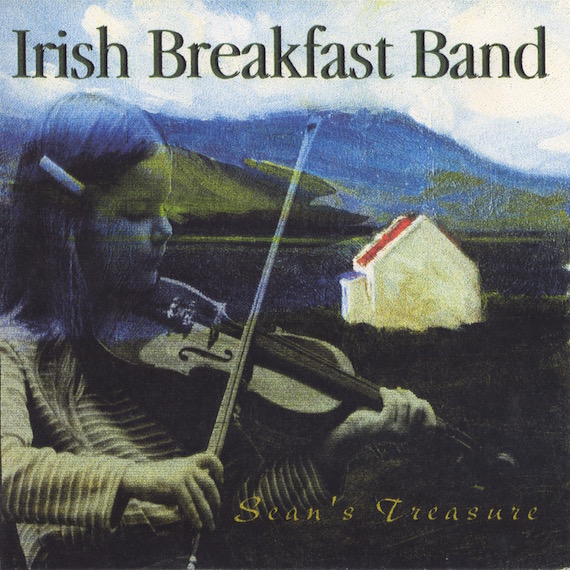 Available at our Concerts or from cdbaby through this link
1999 Wammie Winner (Irish/Celtic Recording) from the Washington Area Music Association!
Tracks:
Drowsy Maggie/ O'Connell's Trip to Parliament/ Joe Cooley's
Rambling Pitchfork/ Bit of Ginger
Sean's Treasure (by Sue McIver)
Mairi's Wedding
Come All Ye Maids
Alexander's/ Off to California
Sally Garden/ Mountain Road/ High Reel
Lark on the Strand/ Tripping up the Stairs/ Blackthorn Stick
Butterfly
Galway Belle/ Ballydesmond
From Galway to Dublin/ Patsy Touhey's/ Morning Star/ Peeler's Jacket
Star of the County Down
Maggie's Waltz (by Steve Soderberg)
Hennessy's/ Liverpool
The Wild and Wanton Youth
The Kerry Slides
Foxhunter's Jig
Paddy on the Railroad/ Silver Spear
Eileen Og
This CD features new arrangements of IBB favorites, several songs and 'live' sounding straight big band tracks as well as two original compositions. The recording session went well with no injuries despite the number of people in the room, and the sound guys at Walton Recording, Inc. were great.
To prepare for the recording the band brought in Gordon Stevens of T-Group Music to help arrange, conduct and select the music. As an outsider to the band Gordon was able to bring an unbiased perspective to the process which has proven invaluable.
Mix-down on Sean's Treasure started in early August of 1998. Once that was done the other hurdles like a jacket and liner notes had to be addressed. The band pooled its collective skills and resources to design a jacket and write out the liner notes. The CD was released on November 12, 1998.
Current web page maintenance by Gordon Johnston. Last update May 14, 2016.
Return to the Irish Breakfast Band Main Page.